Casey Stoner has set the fastest time of the combined practice sessions with a 1:29.999, the only rider to break the 1:30 barrier. Stoner showed little problem with his broken ankle, and commented after practice that it didn't hamper him as much as he had expected. Ominous signs for other riders as Stoner attempts to take six MotoGP wins at the Phillip Island circuit.
Stoner shows his style apexing Lukey Heights in Practice 1.
Continuing on from his legendary lap record in 2007 where he commenced his domination of turn three, which has now been named "Stoner Corner", he was clearly the fastest through that corner. He was the only rider not to back off through the corner, using the trademark spinning rear wheel to help turn the bike.
Stoner leaves a huge black line from his rear tyre through Stoner Corner in Practice 2. You can see another black line next to this one, also left by Stoner on the lap before!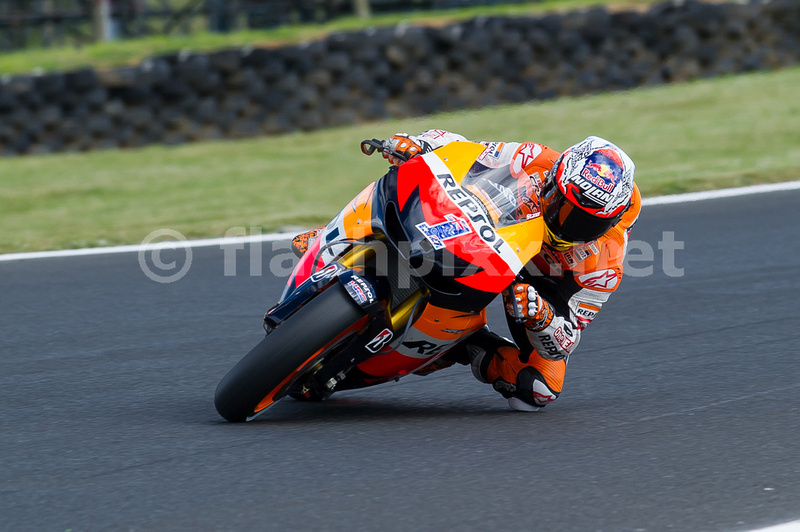 A record crowd for a Friday of almost 30,000 witnessed King Casey take hold of the Phillip Island circuit and treat it with contempt. The stage is set for an exciting qualifying session tomorrow afternoon.