Casey Stoner has been honoured by Andrew Fox of the Linfox Group by having turn three named "Stoner Corner". Stoner has had tremendous success at Phillip Island with no less than 5 wins, and a sixth on the line this weekend. Turn three has become synonymous with Stoner as the only rider that can drive through the corner at max speed with the rear wheel spinning and the bike "crossed up". In Stoner's 2007 lap record machine data reveals a maximum speed of 262 kmh in the corner, only dropping to 258kmh at the slowest point in turn three.
Stoner was joined by his family, wife Adriana, Daughter Alessandra, Mum and Dad Bronwyn and Colin, at the award presentation.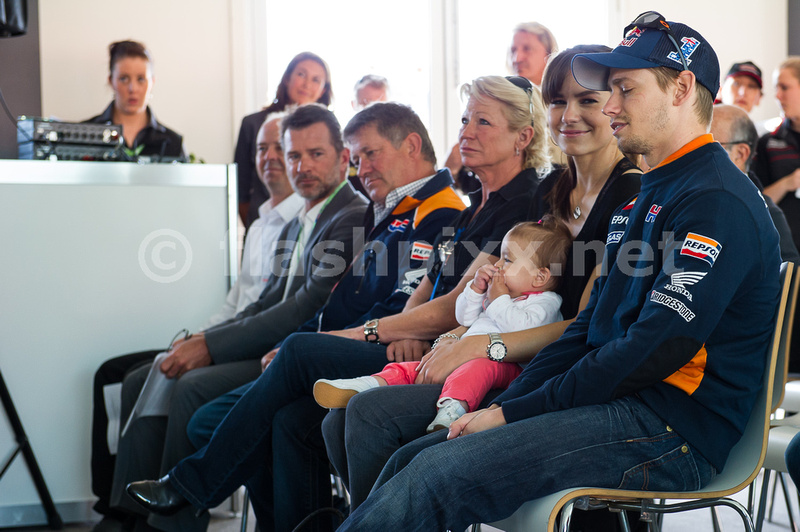 At Stoner Corner. Stoner was joined by Adriana and Alessadra in the newly named corner.