Casey Stoner has continued his domination of the Australian round of MotoGP. Free practice in the morning saw Stoner set the fastest lap of 1:29.665 more than a second ahead of Lorenzo with Pedrosa third another three tenths back.
Stoner in "his" corner in FP3
The stage was set for a fantastic qualifying session, with Lorenzo all but handing pole to Stoner stating that "no-one can get close to Stoner this weekend". However things didn't go to plan for Stoner when in a warm up lap the bike "threw him off" in turn four.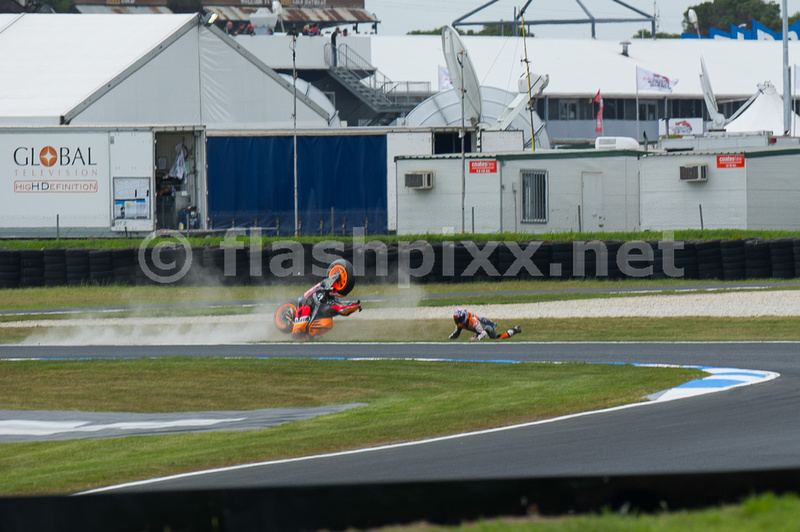 Fortunately he was uninjured, saying that he fell on his left side. If he had fallen on the other side the story might have been different. Stoner then got a lift back to the garage and returned to qualifying on the spare bike. Spare bike or not, Stoner set a blistering lap of 1:29.623, the fastest of the weekend.
The crowd were ecstatic! Stoner did an extra warm down lap saluting the crowd on his way around the circuit.
The scene is set for Stoner to take his sixth and final MotoGP race at Phillip Island.