Dry, cool and windy conditions greeted riders and fans for Day 2 of this event.
Qualifying for the International Challenge saw Cameron Donald from Australia take pole from the UK team's Jeremy McWilliams by less than 0.2 second. Third was Australian Shawn Giles a further 0.06 sec behind. The second row of the grid saw Beau Beaton, Steve Martin and Brendon Roberts all from Australia. Third row was all UK with John McGuiness, Gary Johnson and Mike "The Spike" Edwards, with Robbie Phyllis rounding out the top ten.
Race One
Race one of the challenge saw Donald blast off the grid and take a 10 bike length lead into turn 1, with McWilliams and Giles third. The top three appeared to be moving away from the next group when Australian Robbie Phyliis had an off near Hayshed bringing out the red flag.
The restart saw Donald take the lead again from McWilliams with Giles third. Donald held the lead for the first four laps with Giles and McWilliams swapping places on each lap. On lap 5 McWilliams dived under Donald at Honda to take the lead with Donald second and Giles third. McWilliams maintained his lead, and after what appeared to be a small mistake by Donald on the final lap that also baulked Giles, McWilliams drew away for a comfortable win, with Donald over a second behind, and Giles 0.1 sec behind Donald in third.
The top 10 finishers were made up of 5 Australians and 5 from the UK. The first NZ rider, Glen Hindle finished in 14th, and the first US rider James McKay in 16th.
Race Two
Close racing was the order of the day with only milli-seconds separating Donald, McWilliams and Giles again. Donald once again led for the first three laps. McWilliams and Giles battled it out for second and third. On lap four Giles took the lead with Donald second and McWilliams third. Lap five saw Donald regain the lead from Giles, but it was really anyone's race to win. Rounding turn 12 it was neck and neck with Donald on McWilliams tail, looking sure to take him in the draft. But it wasn't to be, McWilliams hung on to make it two from two by the barest of margins. Giles ran third with Aussie Brendan Roberts running a very impressive fourth place.
The top 10 was made up of six Aussies and four from UK. The top New Zealanders ran 13th to 15th, the top US rider ran 20th.
With two races scheduled for tomorrow it will be an exciting day. The final race of the Challenge is the last race of the day so spectators will have a full day of action to enjoy.
Bring it on!!
The Action from Siberia
McWilliams
Donald
Giles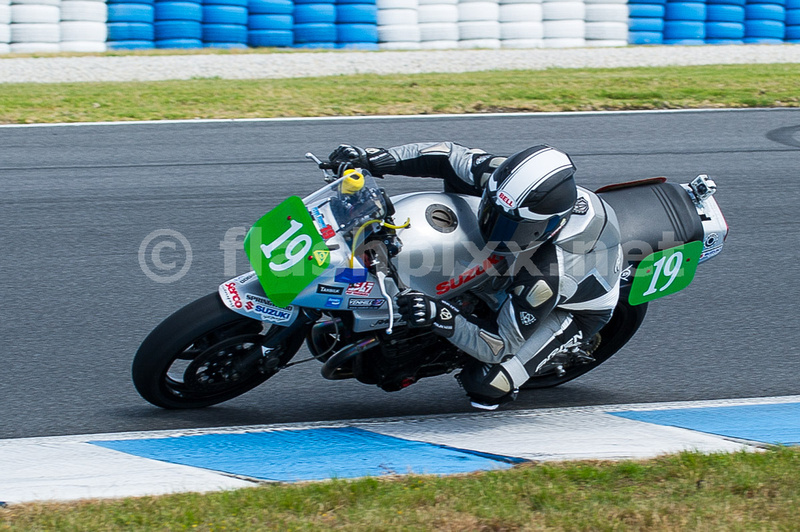 Top Three
Race 2 Action From the Main Straight
McWilliams leads Donald with Giles third and Beaton fourth
Farquhar leads Godfrey, also from the UK
McWilliams shares the victory with his team