Josh Waters joined his new Tyco Suzuki team mates at the Cartagena circuit in Spain in early March for the all important initial test of his new Suzuki GSX-R Superbike.
Testing commenced on 6 March with the first day taken up with Waters getting the bike set up. Getting used to the power of the Suzuki after last year on a Yamaha was one of Waters' first tasks. After Day 2 of the four day test Waters was more comfortable on the bike.
"It was good to finish the second day off with my new team, back with a manufacturer that I have spent a lot of my career with so I am enjoying it. My crew are really good and it is all going good. I have made a lot of progress since yesterday morning and today it was coming easier. I am more comfortable on the Suzuki and when you are having fun you go better and get better results, as you can see from some of the other guys on the track"
Waters and John Hopkins at Cartagena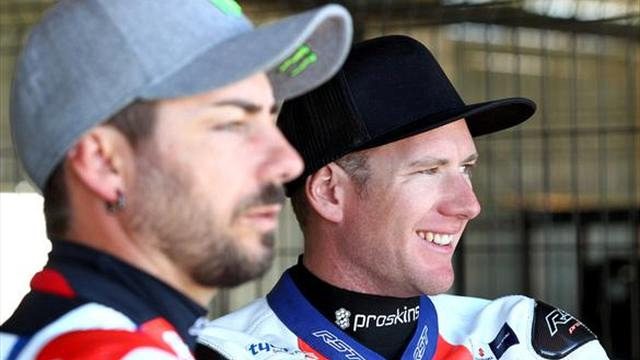 With more sessions came more confidence over the final days. Waters clocked an unofficial 1:35.9 best lap which was comparable with the fastest riders.
"After such a long time off the bike over the winter it was good to have four days with the Tyco Suzuki boys and be back on a GSX-R1000 Superbike. It's a really strong team and I've already settled in well and feel relaxed and confident. We made progress over the four days and it also gave me time to work with my new crew.
"I've also gelled really well with Hopper as a team-mate and we had a lot of fun at Cartagena. The goal is to work together this season, which will only make both of us stronger. I'm now really looking forward to a positive second season in British Superbike with a great bunch of guys."
Waters on the #12 GSX-R at Cartagena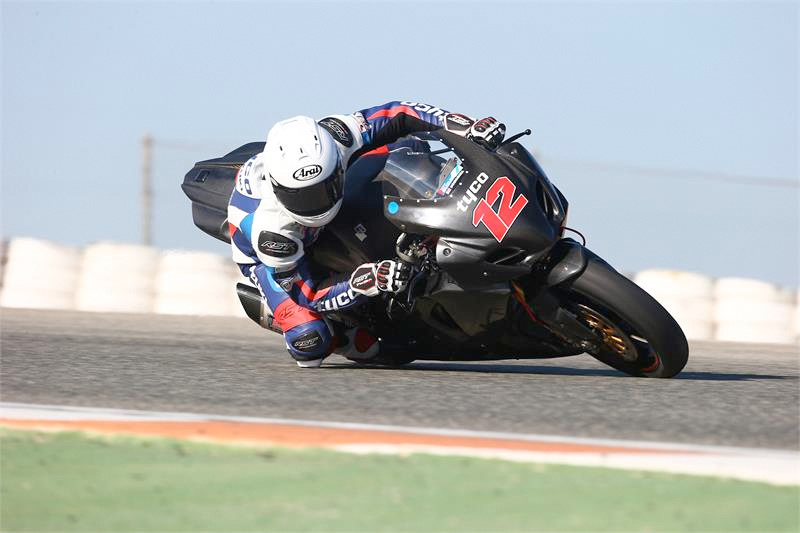 Thanks to Tyco Suzuki and Paul Lindsay for the images and media
More information on the Tyco Suzuki team can be found here
Follow Josh Waters on his Facebook page